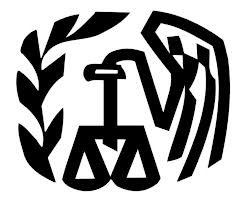 Do you ever have questions about whether you should pay your taxes to the IRS every year? Well, this recent case from New Mexico will give you perspective on why it is so important to file and pay your taxes on time.  If you don't do so, you better have a good tax attorney or tax lawyer who can help you negotiate a settlement with the IRS.  The alternative, which is what Mr. Melot faced in the case described below, is not something you ever want to be faced with.
Bill Melot, a Hobbs, New Mexico farmer, was convicted to five years in prison recently to be followed by three years of supervised release for tax evasion, program fraud and other crimes, the Justice Department, Internal Revenue Service (IRS) and U.S. Department of Agriculture's (USDA) Office of Inspector General announced.

Melot was previously convicted of tax evasion, failure to file tax returns, making false statements to the USDA, and hampering the IRS following a four-day jury trial in Albuquerque, N.M. According to the indictment and evidence presented at trial and at sentencing, Melot owes the IRS more than $25 million in federal taxes and more than $7 million in taxes to the state of Texas.

According to the indictment and evidence presented at trial, Melot took numerous steps to conceal his ownership of 250 acres in Lea County, including notarizing forged deeds and titling the property in the name of nominees. The evidence also showed that Melot used false SSNs and fictitious EINs to hide his assets from the IRS. Additionally, Melot maintained a bank account with Nordfinanz Zurich, a Swiss financial institution, which he set up in Nassau, Bahamas, in 1992. Melot failed to report the Swiss bank account to the U.S. Treasury Department as required by law.

Melot was also ordered to pay $18,493,099 in damages to the IRS and $226,526 in damages to the USDA.
Based on this article, you should see a clear picture that it's very important for you to file your taxes and pay on time.  If you don't, the IRS will track you down and get its pound flesh one way or another.  
At Buford & Associates, we assist business owners and high wage earners with any  tax troubles they may have.  
Give us a call at (512) 476-6096 to schedule your appointment today.